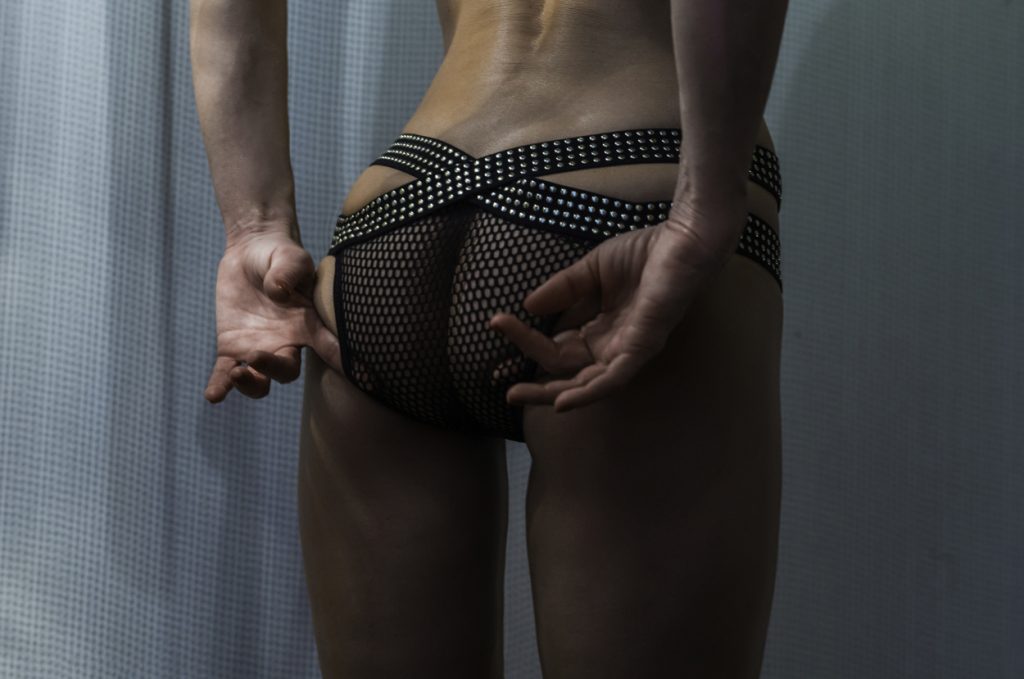 Photographer : Loïc Dorez | @loicdorez
Model / Styling :        Alexia Vic   | @alexia_vic_model
Make up : Samantha Adamo | @samantha_adamo_mua
Place :  Hôtel Le Petit Paris  |  @hotel_le_petit_paris
Lingerie :
Brigade Mondaine | God Save Queens
Alexia chose a set "Quince" God Save Queens distributed by Brigade Mondaine. In black mesh and microfibre, this pantie has cross gold bands studded around the body highlighting the hips area.
God Save Queens is a lingerie brand founded in 2014 by designer Karolina Bernaciak aka Moly Burn. Each piece is manually finished in Poland. The brand owes its success to Kylie Jenner who chooses to wear a GSQ set and then Kim Kardashian and Kourtney Kardasian on a trip to Saint-Tropez. The brand is distributed in France by Brigade Mondaine, known for its selection of sulfur creators and high-end product in the world of lingerie and eroticism.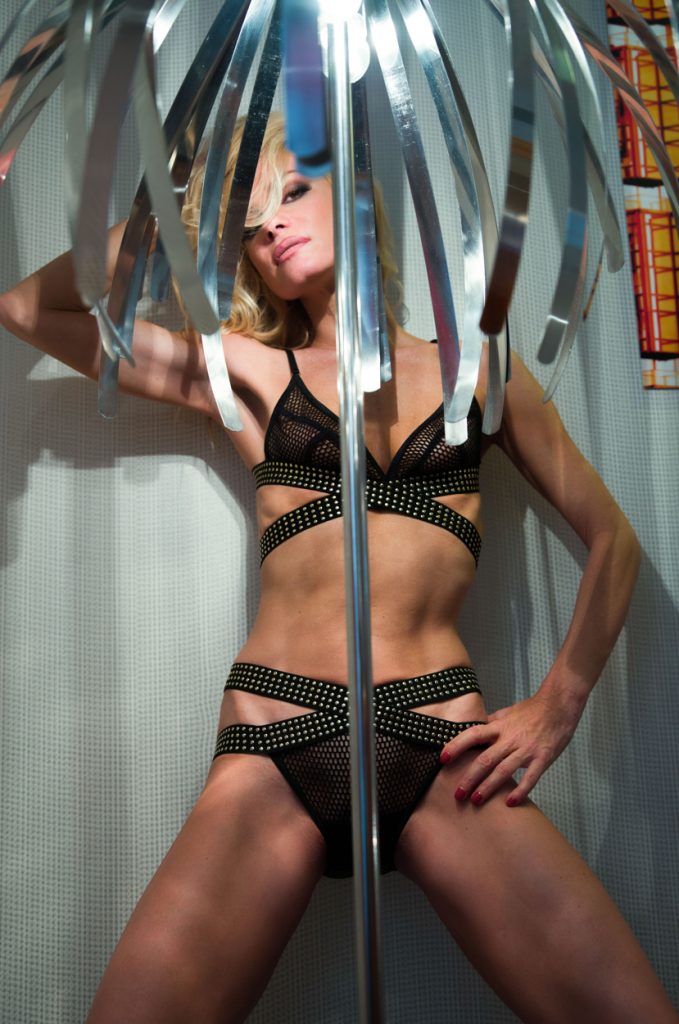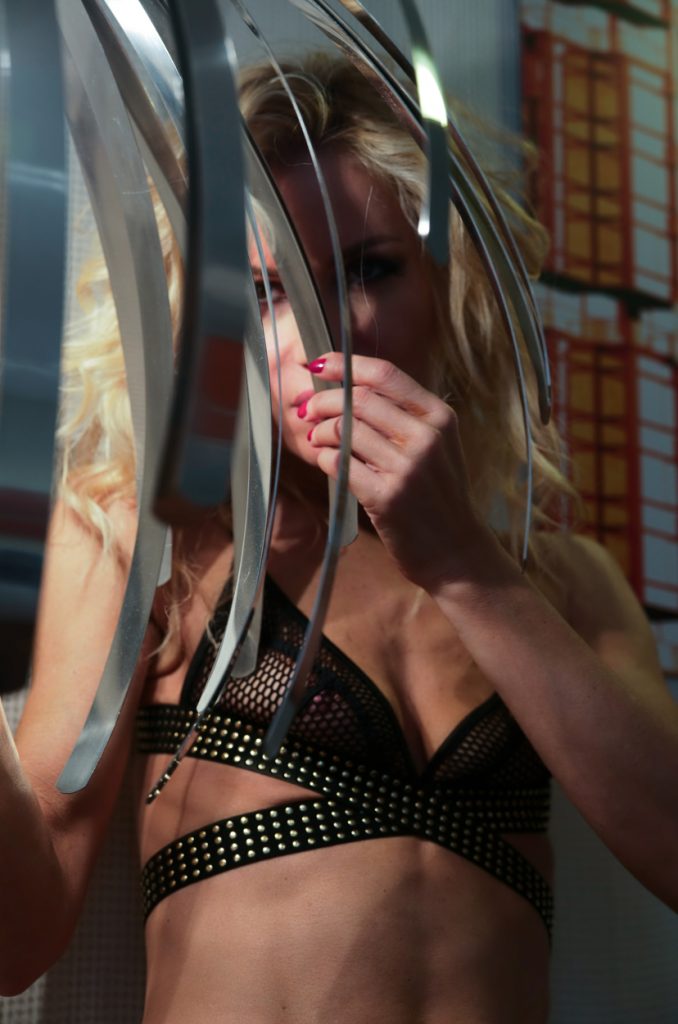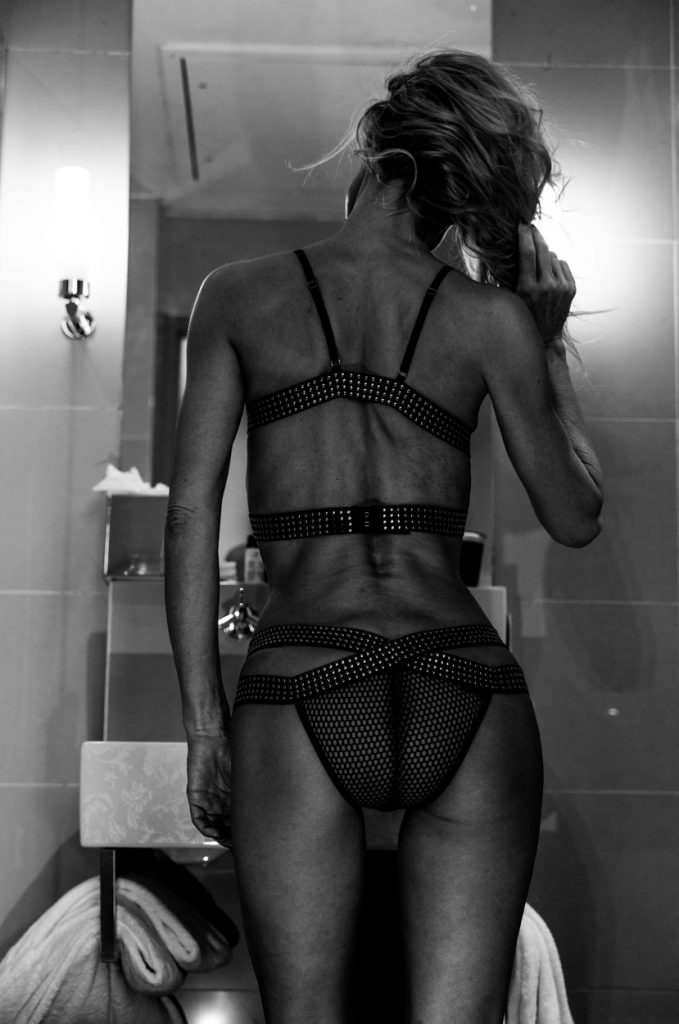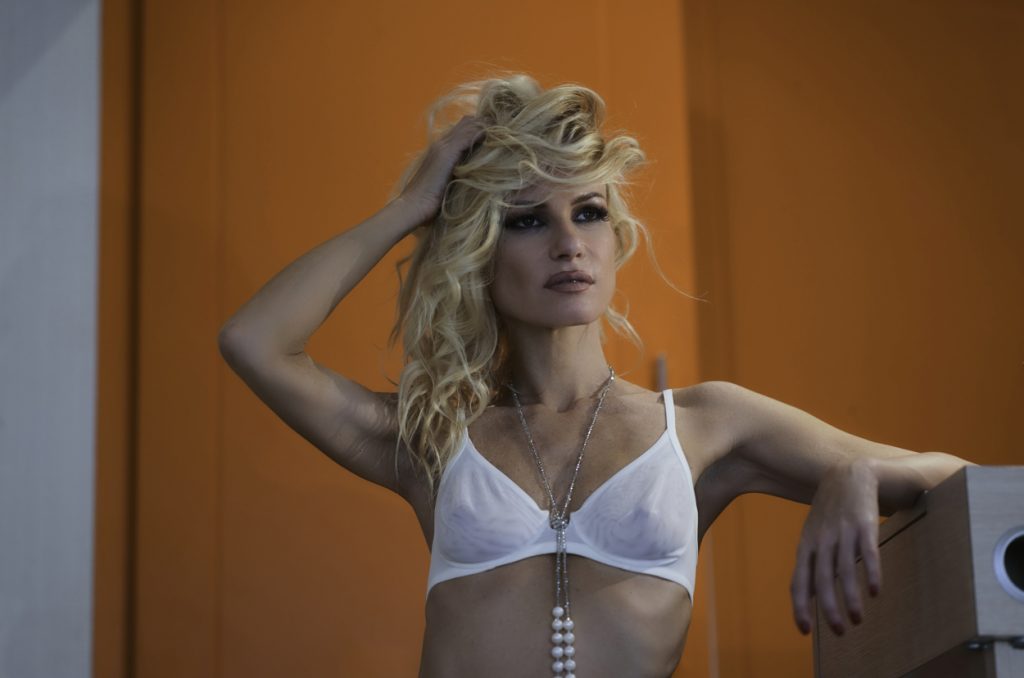 Lingerie :
La perla
Alexia wears a white La Perla set enhanced by a Tateossian jumper. She chose Chanel sunscreens for her portrait.
La Perla was founded in 1954 in Bologna by Ada Masotti. The brand is distinguished by a minimalist style. Colors and prints are introduced as early as the 60s without deviating from the simplicity and elegance that characterizes the brand. Alberto Masotti took over the management with his wife Olga Masotti to launch in 1975 a range La Perla – Swimwear.
In Paris, La Perla is marketed in its Rue du Faubourg-Saint-Honoré boutique, in its rue de Grenelle boutique and at the Lafayette galleries.
Accessoires :
Lunettes : Chanel Solaires
Bijoux : Tateossian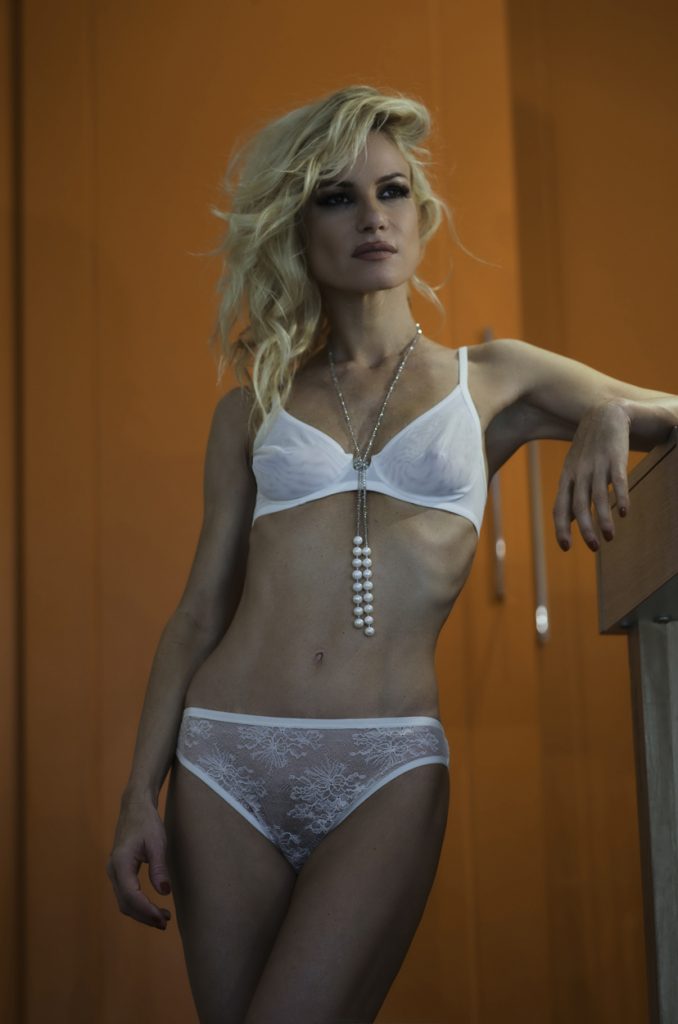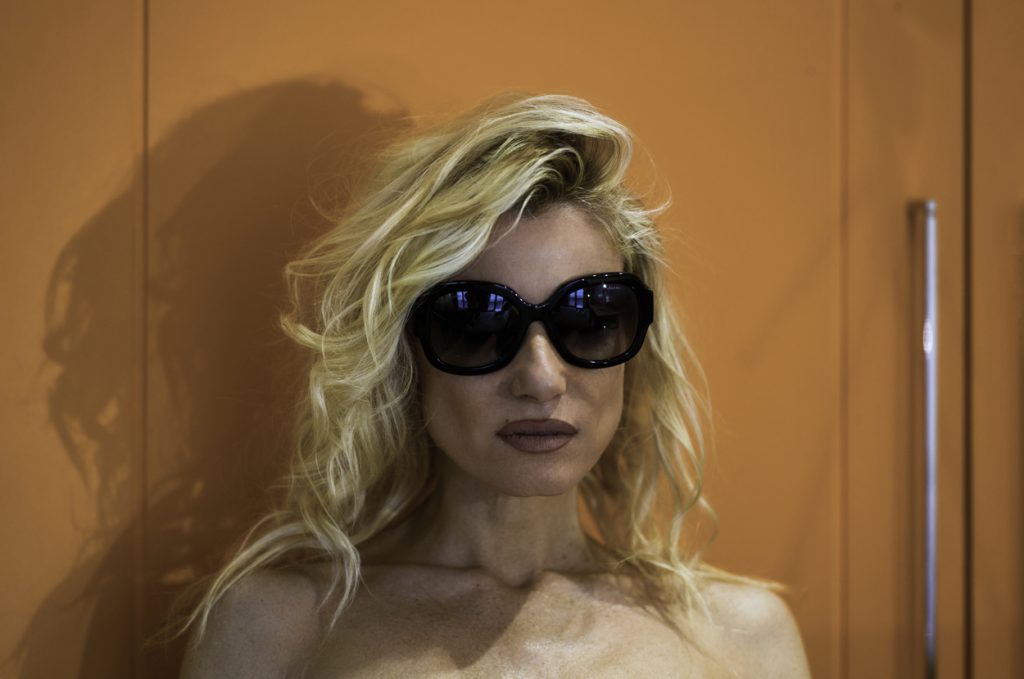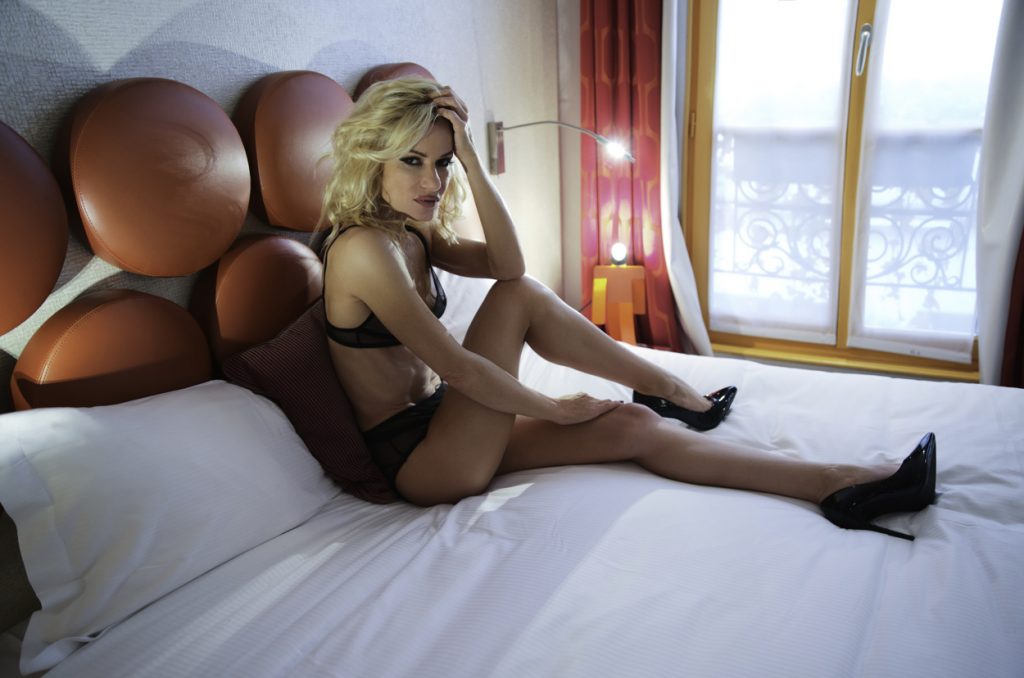 Lingerie :
Eres
Alexia wears a set of transparent black Eres and Sergio Todzi lace-up thigh boots.
Founded in 1968 in the Place de la Madeleine, Eres is a swimwear company created by Irene Leroux. This company is currently owned by the Chanel group.
By taking over the family business, Irene Leroux precursor simplifies the bathing clothes, removing the frames, the whales and the hulls of the bras gorges to give them contemporary forms that we know now, becoming the reference. Marie Claire will describe Eres's advertising campaigns as timelessly rare. Over the years, Eres diversifies and establishes itself on the lingerie market.
In Paris, you can find shops Eres Madeleine district 2 rue Tronchet, boulevard Haussmann Printemps and Galeries Lafayette, 40 avenue Montaigne and Saint Germain des Près at 4 bis, rue du Cherche-Midi.