MIAMI INTERNATIONAL AIRPORT 

Looking to flight to MIA, go to Miami beach or find a public transportation to go from Miami airport to down town ? Here can be a good way to start. Check the links to find more details and ideas. Suggest are always welcome! 
Main things to know :
The Miami international airport is also know as MIA and historically Wilcox Field
One of the best airport I have been!
Secure and very easy place to take a flight, no stress, everything is well organize.
Airport is at height miles (13 km) northwest of downtown Miami. So don't put you in the rush with short time book off the hotel but don't stress with traffic jam and all adventure you can have on road, you have just 13 km do drive !
You are in USA in an international airport, so there is lot of shop, coffee, and all things you can need as cash, taxi, public transportation
Take a look at the air control tower : very very inspired by the Star War – Imperial Star Destroyer !
Map :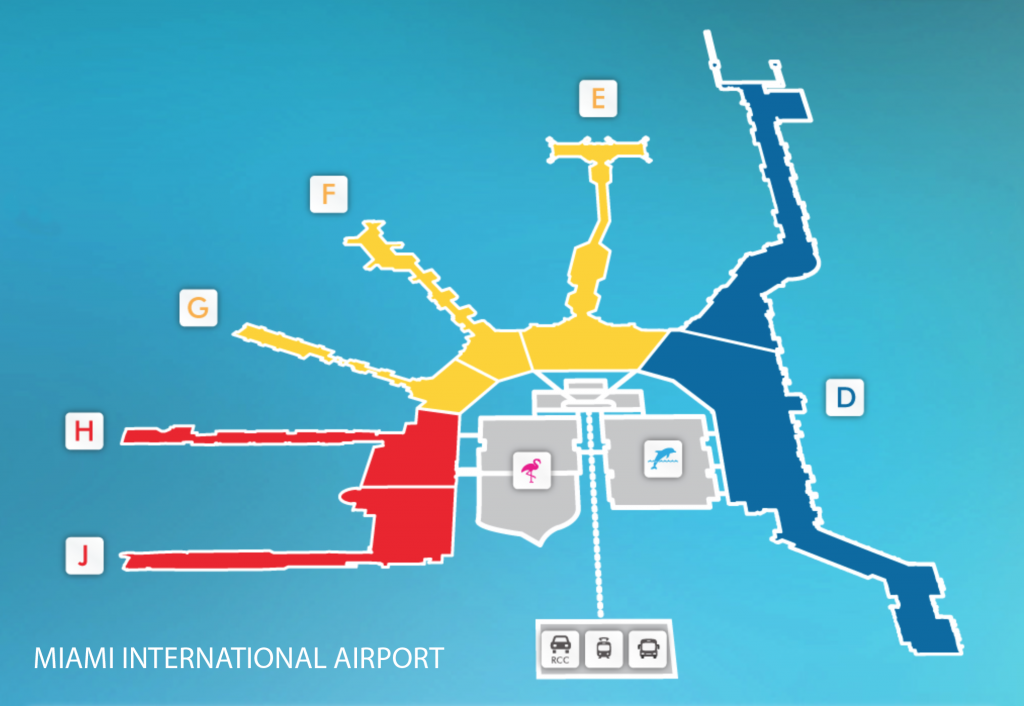 Transportations :
BUS
TRAIN
TAXI
RENT A CAR
Airport codes :
IATA: MIA
ICAO: KMIA
FAA LID: MIA
 What the airport deserve ? 
Miami International Airport has flights to Americas and Europe ( cargo & passengers) and cargo's flights to Asia. MIA is one of the only six U.S airports to accommodate the Airbus A380 jumbo jet! This is south Florida main airport.
 Shopping in MIA : 
You have 6 big terminal
Flight-radar :
Want to follow or search a plane ? Waiting for someone or waiting a flights ?
Just look here! 🙂 Click on a plane and you'll have all information on a plane, including a little photo of the plane! 🙂

credit : www.flightradar24.com
If you need more or simply to be sure my informations are update, please refer the official website of the airport here :
You have an experience to share at Miami Airport ? Don't sit there ! Tell us in a comment or send me an email with an article !
Historical bonus 🙂 MIA at origin!
Hi again ! I share my notes on airports. Look at category "airport", you'll have all details I have in mind on the different airport I have travel. Work and update are in progress, so if you look for  a special airport just leave me a message and if I can I'll update this web site for your request. As I says always, english is not my native langage so be understanding! I'm always happy for help, supports and comment to improve and give you good contents. I recommend to check all officials informations, here is just my tricks! You can order my picture you've seen on this website if you love them! Most of them have been shoot with digital medium camera, 15 kg always on my back for share you this result! I accept also donation, it's help me to continu travel, work with film and host this web site!