During my 2011- 2012 trip around the world involve as member of the french Volvo Ocean Race's team, my last stop over was Galway. I meet two fantastic irish models. I would like to present you through this interview Suzi Coomb who was the local girl.
  T & F : Hello Suzi and thanks you for this interview ! Can you present a bit yourself ?

Suzi Coombs : My name is Suzi Coombs, I'm 21 years old and I'm from Galway, Ireland. I'm currently studying Fine Art, specializing in Sculpture.

What is your favourite modeling style and what pushed you to do modeling ?

 I am an artist myself, so I love doing artistic shoots that involve doing something a bit different. I started modeling about three years ago, and I've grown to love it. You can meet very interesting people and get to do things that you wouldn't normally do. I also love doing fashion shoots, as they can be the most visually striking.

What was your bests modeling experience you want to share ?

I suppose my favourite thing I've ever done would have been the music video for Irish band Little Green Cars. Over 500,000 people watched the video, that was quite amazing for me.

The day we were shooting was cold and you were very patient. Do you want tell something about this experience ?

It was interesting for me to shoot with you because it was my first time shooting with a film camera instead of digital.

One special life experience you want to tell us ?

Meeting my amazing boyfriend Peter 5 years ago.

We shoot together in Galway, can you tell us what are the interesting things can be done in Galways ? Any local or secret spot you want to share us ?

Galway is a lovely little city full of artists, good food and culture. The Roisin Dubh is a pretty great pub, there's always great bands playing there.

 One good place to take a coffee in Galway ?

Java's is a little French café, it's really chilled out and open late.

  What can you recommend to visit in Irish ? Connemara is really very beautiful.    Oh yes, I am hundred percent agree with you, I never been but I saw picture of Kylemore Abbaye and if I have another opportunity to come I really want to visit this place! It's sound incredible and the landscape look to be amazing !    Is there a special designer you love ?

  A designer I've worked with very closely with is Lorraine Diamond, she's a fantastic up and coming designer living in Limerick. She's really visionary. Another really amazing guy is Colin Horgan, I had the pleasure of wearing one of his designs on my last shoot with Johnny McMcMillan Photography.

A special photographer or artist inspiring you ?

I'm always inspired by Marina Abramovic as an artist. One of the most inspiring photographers I've ever met is a close friend of mine, Lisa Griffin Photography. Kalian Lo Photography is really amazing too, she has a way of capturing people at their most vulnerable. We're very lucky she's set her hat down in Galway.

Ahahah, yes it was very funny to see you and Kalian Lo collaborate since now for a long time. Kalian Lo is also a model and she just land in Galway when we've make picture together. During the shooting I suggest to contact a nice and talented model ( Suzi ! ) I just shoot two hour ago and a friendship relation start 🙂

One book or film telling about your culture you want to suggest ?

I love the poem "Bog Queen" by Nobel Prize winner Seamus Heaney.

Let's go a bit outside outside Ireland, do you have a special place you have been or you love to go ?

I would love to go to Berlin, I think I'd like to live there some day. I hear its got a really great punk scene, and a great art scene.

 Any website ? 

Here's my website: http://suzicoombsmodel.tumblr.com/

or contact Distinct Model Management Dublin Commercial Section

Thank you Suzi !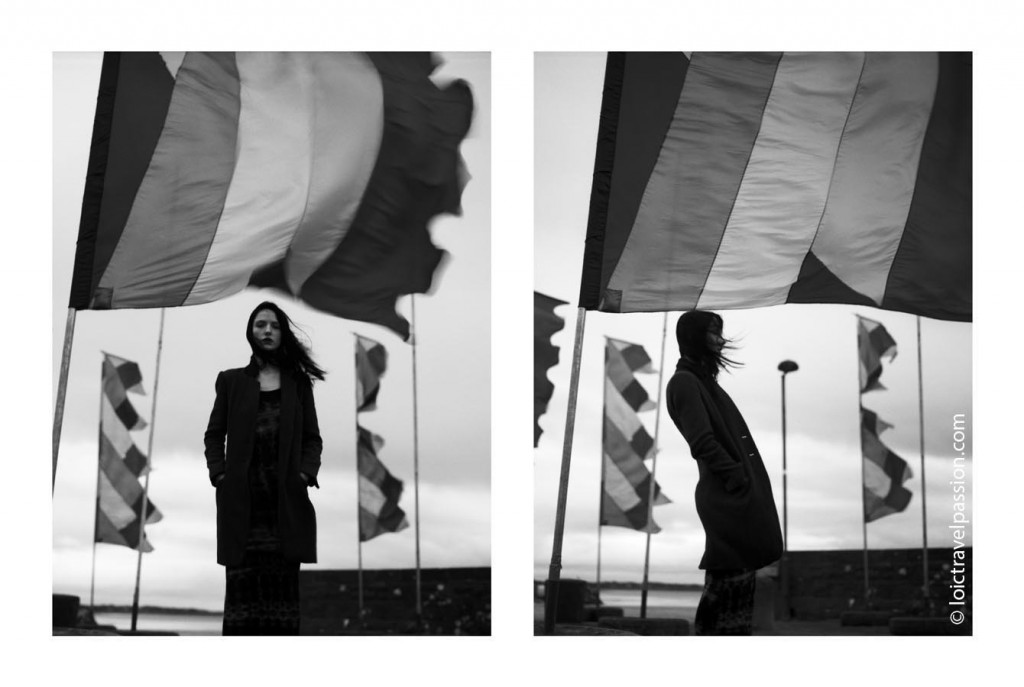 Want to discover more of Ireland and Galway after read this interview ?
Suzi in the video clip of Little Green Cars