Here is one of my best trick to rent a car in Maui! ( sorry the vintage VW combo is not for rent ! )
The cheap and best place to rent a car, specially if you surf or windsurf is Kimo's rent a car !
I have rent two times and this is perfect! Kimo is very flexible, very nice person and now he can offer from old and cheap car to new and luxurious car. Just email him and say you come from this web site.
He can left the car you have rent at airport of Maui. When I've been there the plane arrived at night at the car was there waiting us. You prepare all before by email with him and when you arrive you are just focus to enjoy your trip in Maui!
Here is the link ( https://kimosrentacar.com) :
Kimo is a Maui local rental car and van so when I was there and when arrived on a surf spot with our frenchy accent people were looking at the car and when they've seen the Kimo's sticker we were more part of the family than chicken tourist!
So my recommendation :
contact Kimo and plan everything before you arrive, you'll have the benefit to not spend time to find a car at the airport with six or twelve hours of jet lag in the head. Email him : info(at)kimosrentacar.com  ( change "at" with @ , i just do that to prevent robot spams)
note Kimo phone number and give him your phone number. Easier to manage something if there is a plane delay or something else.  Phone number is : 808 280-6327 (ext 5)
keep the url of this web site or copy  the map on your phone or computer ( or print it !). Kimo is base very close of the airport but because it's in a  it's not easy to find specially for European who are not usual with the roads US indication. Car will be at airport but if you want change the car or something else during your trip that's nice to not drive searching in the industrial area teen minutes.
Don't forget to take your drive licence.
Adress : 440 Alamaha St, Kahului HI 96732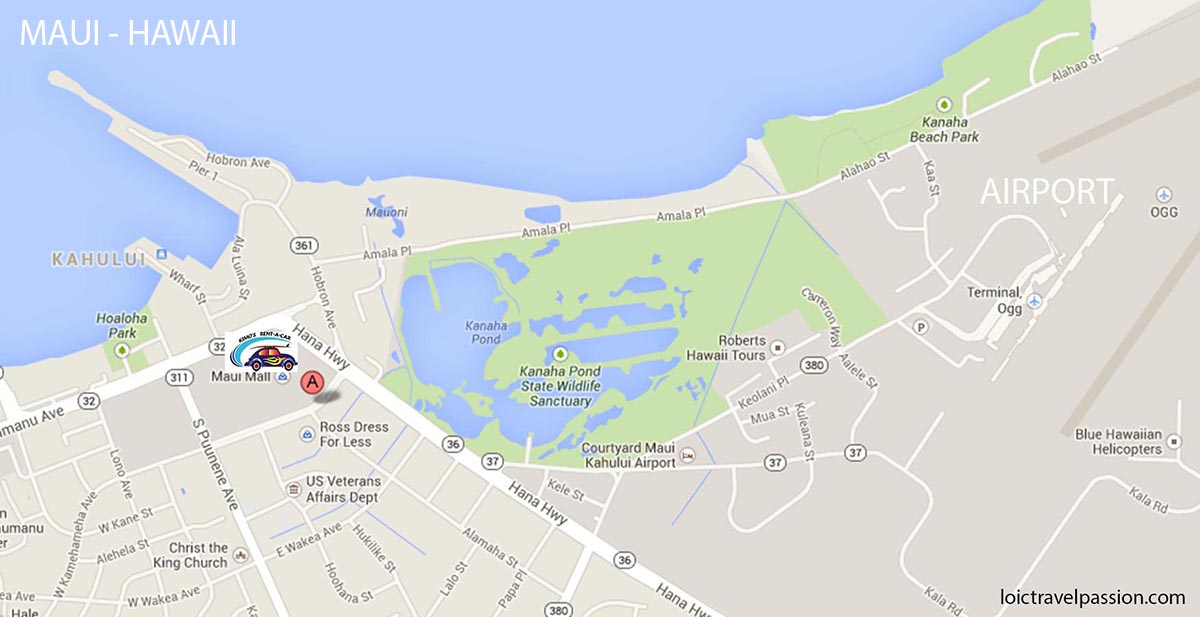 KIMOS RENT A CAR – Kahului Car Rental
440 Alamaha St, Kahului HI 96732
808 280-6327 (ext 5)
EMAIL: info(at)kimosrentacar.com
If you like my website and want to help by a prints or make a donation !
Any Maui rental car experiences ? Don't sit there and make a comment !